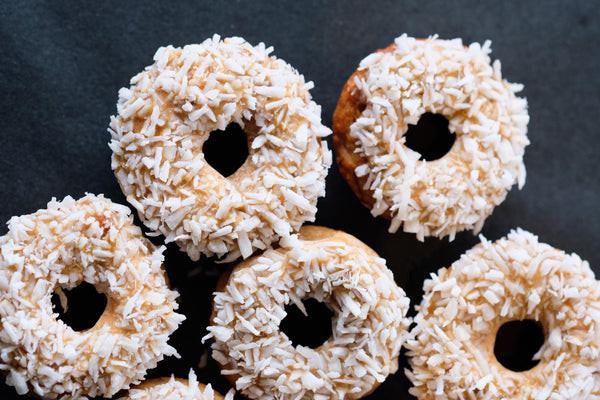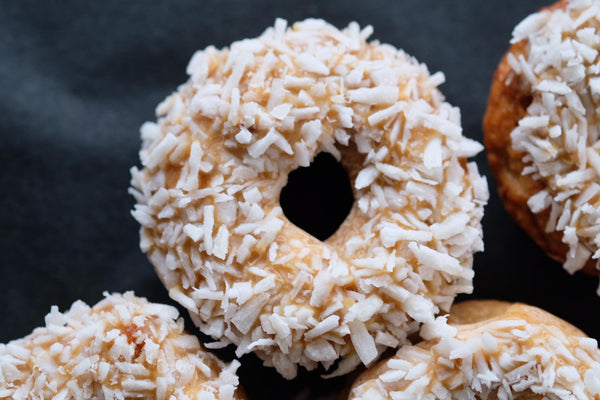 Lucky's mini donuts - Peanut butter and bananas
Lucky's mini donuts are THE treat you'll want to keep to yourself! 😉
Available in two flavors, either Bananas and Peanuts or Apples and Cinnamon, we guarantee that all dogs will appreciate this delicious little dessert!
Lucky is Todd's half-brother who spends his days at the Factory! Since he is older, he prefers soft treats. That's why we created his own donuts 🙂
** Donuts must be stored in the freezer to ensure their freshness. They are therefore not available on the online store. They are sold exclusively at the Fabrique de Trois-Rivières.