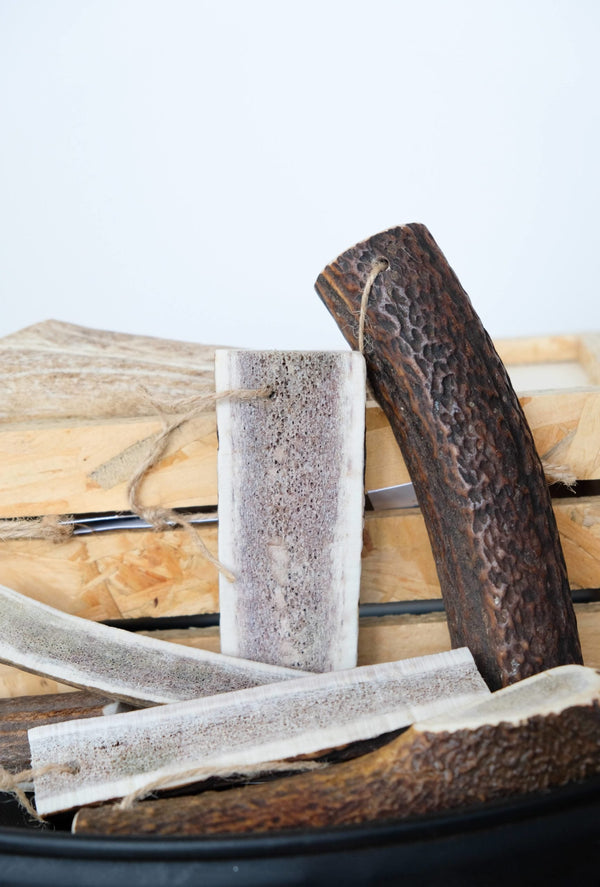 Sliced deer antler is ideal for a dog that likes to chew. This type of wood is easier to chew on since it allows the dog to reach the marrow more easily. Suitable for all adult dogs, even those of small breeds.
Promotes good dental health by removing tartar and plaque
Contains essential nutrients and minerals
Strengthens bone structure, muscles and joints
** 100% natural product. It is important to monitor your dog during chewing sessions.
Brand: Gourmet 4 Legs