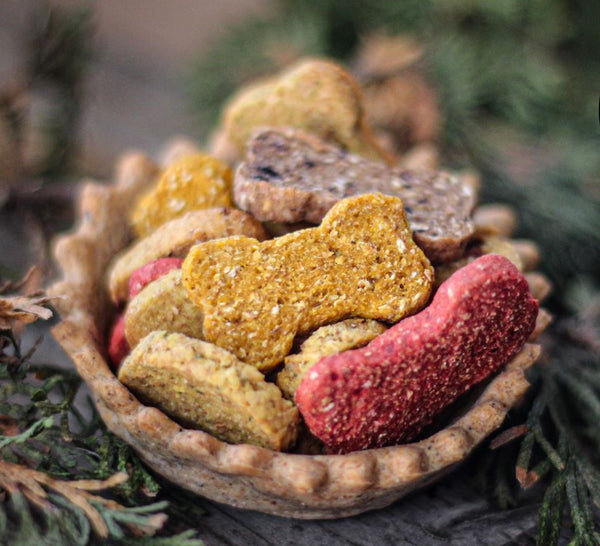 IDEAL FOR THE CHRISTMAS STOCKING!
The buckwheat bowl is the perfect treat to discover our products! It allows you to test all the flavors of Todd & Paul cookies and see if your pet has a preference for a particular flavor.
The bowl is completely edible and contains 2 cookies in each of our seven flavors (Banana, Blueberry, Banana Peanut Butter, Pumpkin, Peanut, Cranberry and Beet).
INGREDIENTS
Bowl ingredients: Wheat flour, buckwheat flour, spelled flour and coconut oil.
Cookie Ingredients: Wheat flour, rolled oats, cornmeal, applesauce, peanut butter, bananas, blueberries, apples, cranberries, beets, pumpkin, coconut oil, baking powder, cinnamon, turmeric and lemon juice.