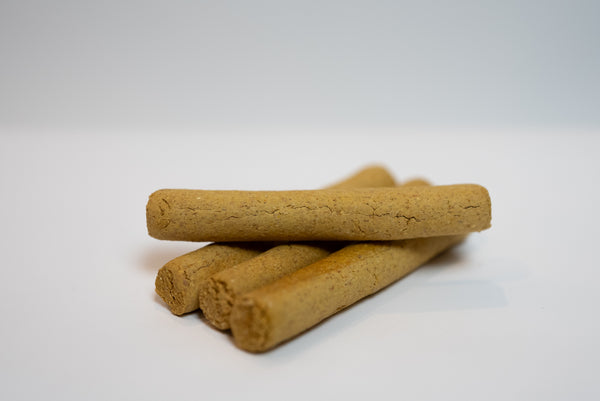 Our sticks cookies are the ideal size to surprise your four-legged friend. These cookies are made with the same recipe as our regular cookies.
The cookies are available in 5 flavors, either; Beets, blueberries, cranberries, pumpkins and kale.
*sold individually 
INGREDIENTS
Wheat flour, rolled oats, quinoa (for beets only), pumpkin OR beets OR blueberries OR cranberries OR kale, applesauce, lemon juice, coconut oil, baking powder, cinnamon and turmeric.