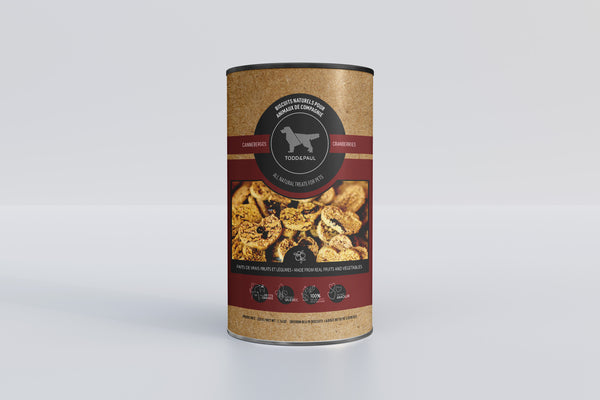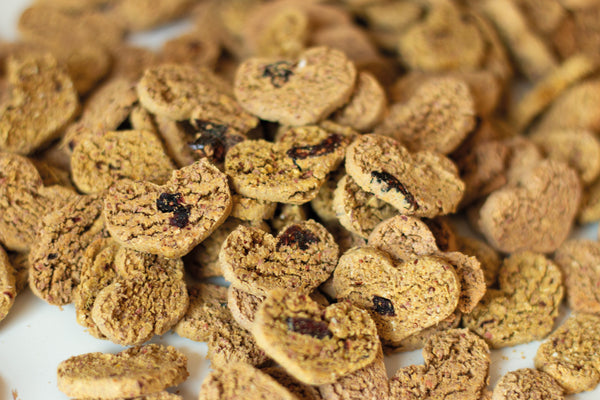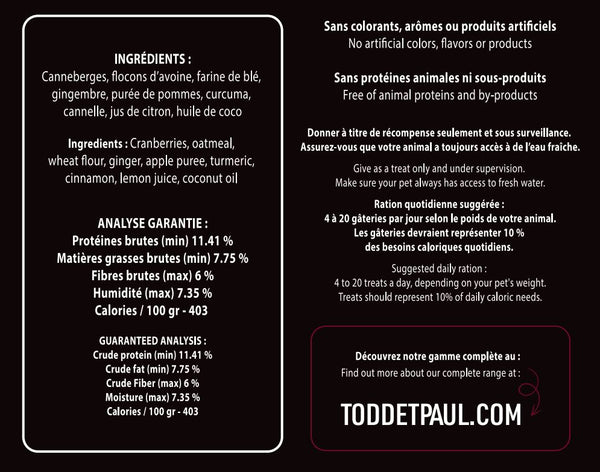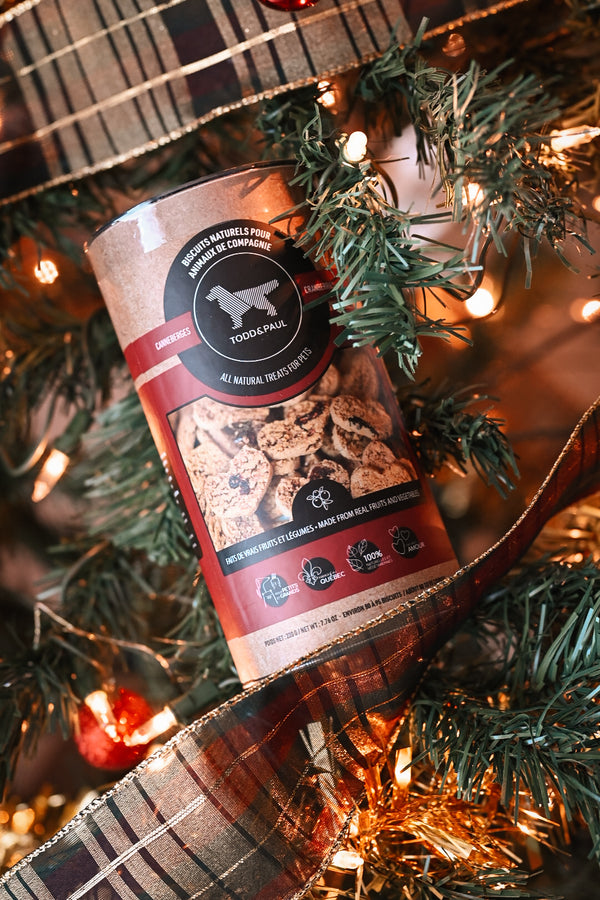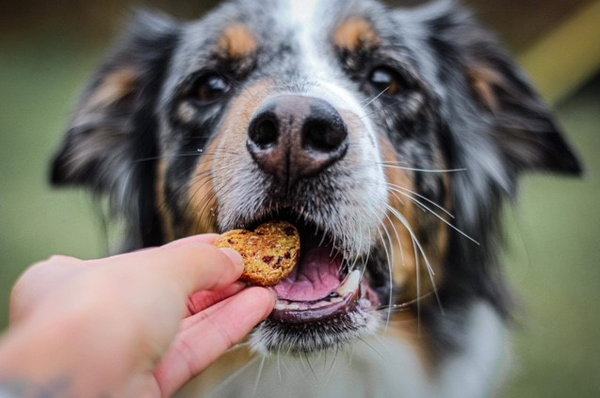 Cookies box - Cranberries
NEW LOOK - IMPROVED RECIPES - EVEN TASTIER!  
Cranberry cookies are rich in antioxidants and immune-boosting nutrients. Cranberries contain fiber, vitamin C and potassium.
They help prevent urinary disorders and reduce inflammation, while promoting good oral and skin health.
What's more, the cinnamon, turmeric and ginger in our recipes contain excellent digestive, anti-inflammatory, antioxidant and antibacterial properties. These nutrients also help boost the immune system. 
Ingredients : Cranberries, oat flakes, wheat flour, ginger, apple sauce, turmeric, cinnamon, lemon juice, coconut oil
Guaranteed analysis :
Crude protein (min)11.41 %
Crude fat(min) 7.75 %
Crude fiber (max) 6 %
moisture (max) 7.35 %
Calorie / 100 gr - 403