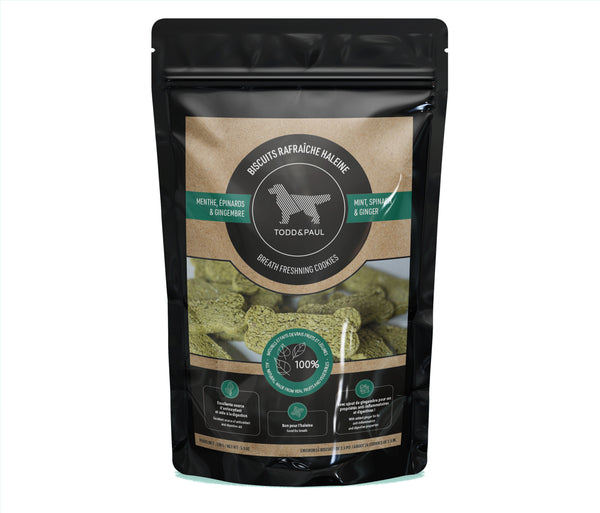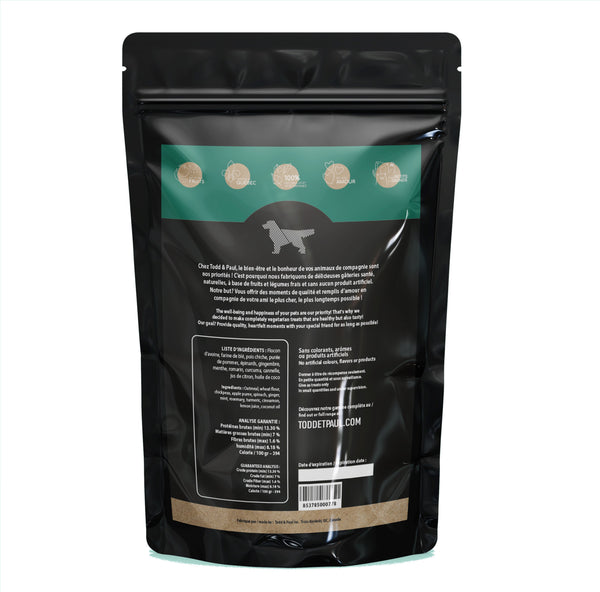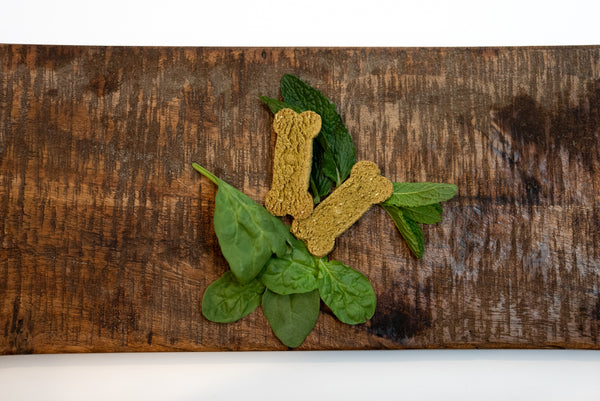 Our breath freshener cookies are made with mint, spinach, ginger and rosemary. /p>
Spinach is an excellent source of antioxidants and aids digestion. As is ginger, which has anti-nausea and anti-inflammatory properties.  
Mint helps freshen breath!
INGREDIENTS
Oat flakes, wheat flour, chickpeas, apple purée, spinach, ginger, mint, rosemary, turmeric, cinnamon, lemon juice, coconut oil.
Net wt. 5.3 oz