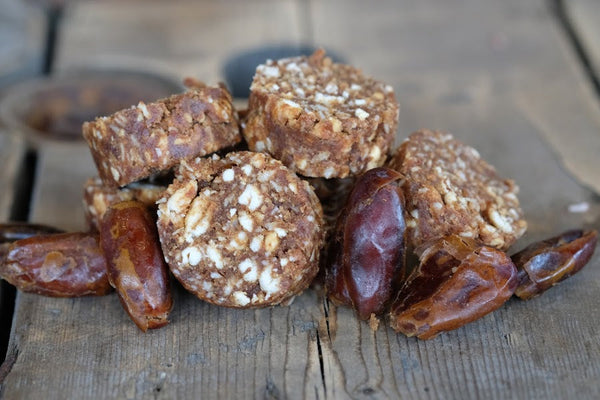 Frozen healthy dates and peanut butter bites
Healthy bites are the perfect snack for your companion. Their softer texture is perfect for puppies, small dogs or dogs with dental problems. In addition, these bites are very practical for hiding your pet's medication. The dogs love it!
INGREDIENTS : Date puree, puffed wheat, spelled flour, peanut butter, coconut, coconut oil and honey.
** The bites must be kept in the freezer to ensure their freshness. They are therefore not available on the online store, but it is possible to buy them at certain points of sale and at the Todd & Paul factory.