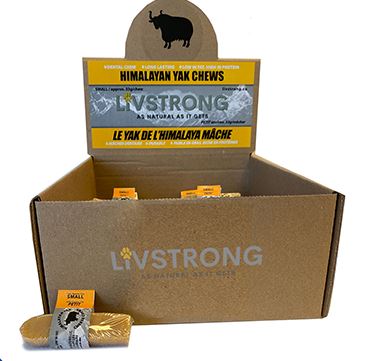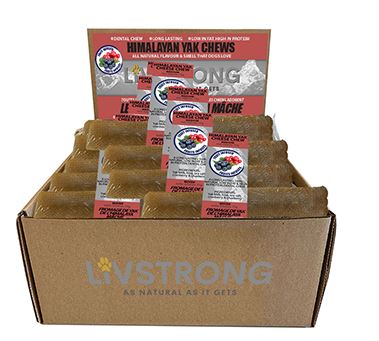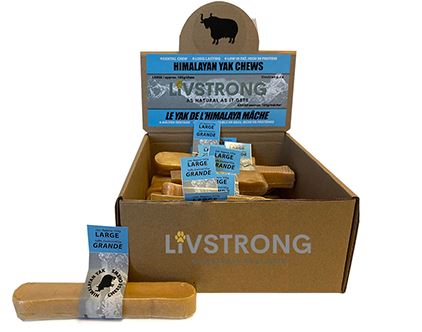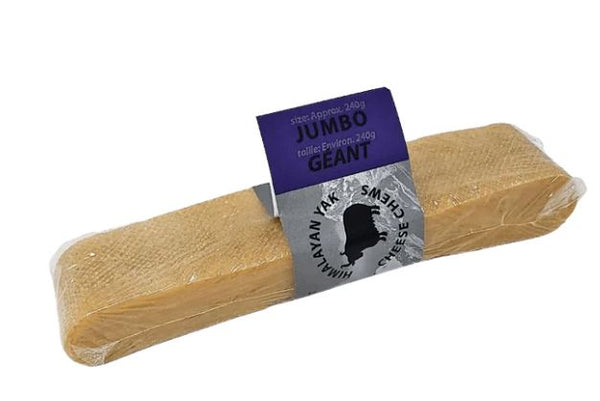 Livstrong brand chewable cheeses.
Chewing cheese is ideal for more greedy dogs since it is very tasty.
Rich in protein since it is made from cow's milk
Fully digestible
Low in fat and salt
Suitable for all types of dogs
** 100% natural product. It is important to monitor your dog during chewing sessions.
When the cheese is made too small, it is possible to put it in the microwave to make it swell and prevent the dog from choking on a small piece.
Approximate format:
Small: 3" long X 0.5" thick
Medium: 4.5" long X 1" thick
Large: 5.5" long X 1" thick
X-Large: 6.5" long X 1.5" thick
Jumbo: 8" long X 1.5" thick