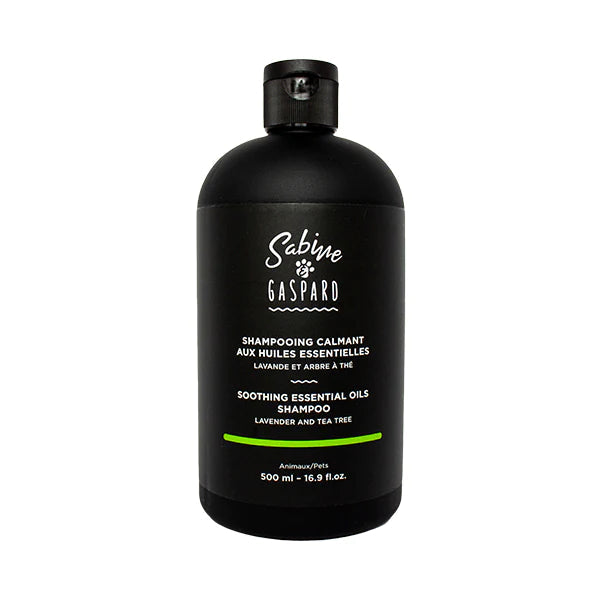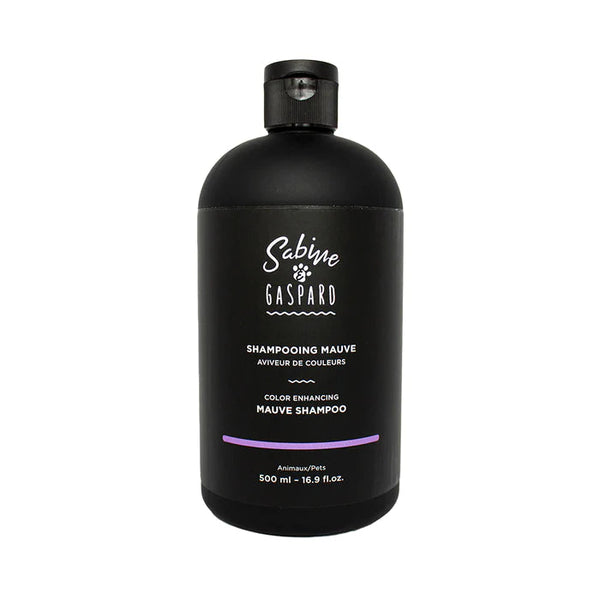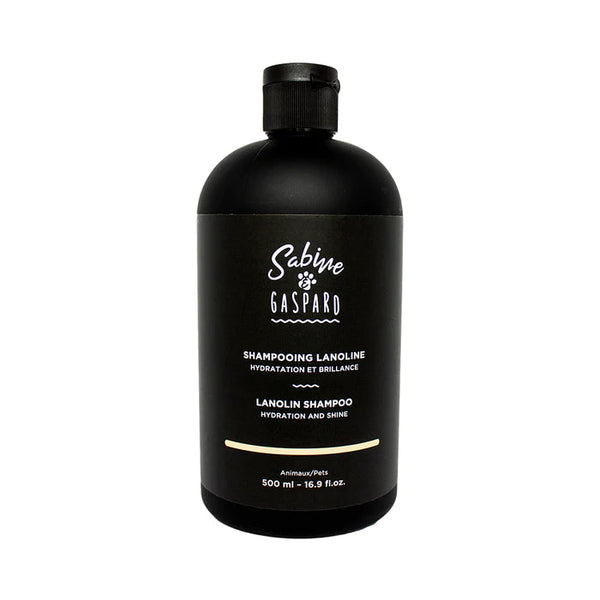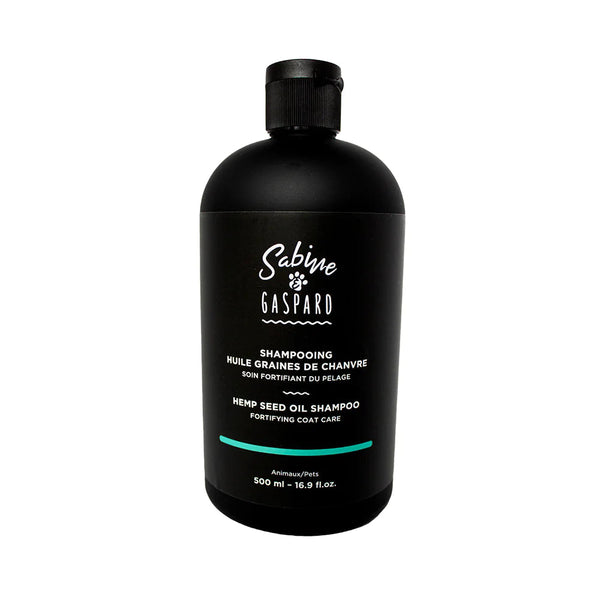 Sabine and Gaspard Shampoo
THE Shampoos and Conditioners Sabine & Gaspard have been specially formulated to respect the skin of your favorite animal and in particular its pH. They contain no salt and therefore do not irritate the eyes and mucous membranes. These formulas are therefore safe for animals with sensitive skin.
Format 500 ml
Manual: Wet the hair thoroughly. Apply an amount of Shampoo  and lather. Leave to act for approximately 2 to 3 minutes. Rinse thoroughly and repeat as needed. 
Calming shampoo with essential oils of Lavender and Tea Tree
This shampoo will soothe your pet's skin. Lavender is widely recognized for its calming properties. It helps in the healing of wounds. It is also a complementary aid in the treatment of dermatitis, eczema and other minor irritations. Tea tree is a powerful healing agent. 
Mallow Brightener all colors shampoo
This shampoo will restore an unparalleled shine to your pet's hair. Perfect for pets with multicolored coats. It gives majestic purity to white and light coats without any bleach, increases the intensity of black and dark coats and will activate the natural pigmentation of all other coats. It gently cleanses without stripping the skin's natural oils. It will add body, luster and vitality to the fur so that pooch regains the beauty of his youth. 
Lanolin Hydrating Shampoo
This shampoo provides your pet's skin and hair with the elements necessary for their good health. Lanolin is a fatty substance with the property of absorbing up to twice its weight in water, which makes it an excipient par excellence. It gently cleanses without stripping the natural oils of the hair and skin. It revives the color of coats, making it more intense and radiant. Its almond milk fragrance will leave a sweet scent on your favorite animal.
Hemp seed oil shampoo
This shampoo not only improves the structural quality of your companion's coat, but it also increases elasticity, volume, ease of maintenance and shine. It contains hemp seed oil which is one of the most important natural sources of fatty acids, omega-3, 6 and 9 and other nutrients responsible for the formation of the main protein of the hair, the keratin. Hemp seed oil produces a film that smoothes the cuticle, which helps retain moisture and provides natural protection for the coat and skin.